School everyday
Virliesconcours 2023 in P5DE and P5FRC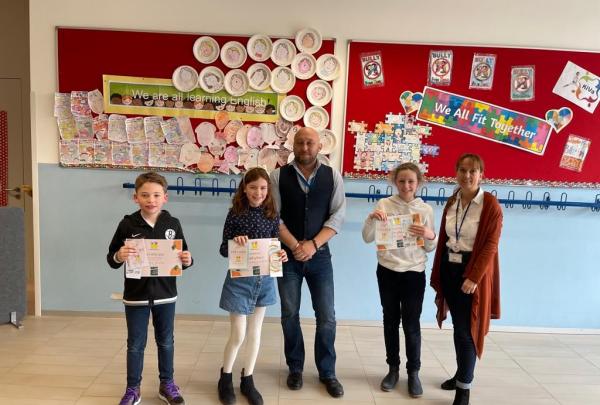 In March 2023, two P5 classes participated in the Virliesconcours 2023, a reading competition organized by the Luxembourg Ministry of National Education for P5 students.
The theme for this year's competition was "Gléck/Glück/Le bonheur" (Happiness).
The first round of the competition took place within the classroom where the participating students read aloud a 3-minute text of their own choosing from a book in which the theme of happiness played a major role.
Two winners from each class were chosen to represent their class in the next round.
The four selected students competed against each other in the next round in front of a jury and an audience. The jury selected
Isaure BELPAUME from P5FRC as the winner,
Lucie CHARLES BODONI from P5DE as the runner-up.
Isaure will represent their school in the final round of the competition on June 27th, 2023, where winners from all participating schools in Luxembourg will compete.
The event was sponsored by "Les Mots de Zaza", and the winners received book vouchers that can be redeemed at the school's book fair in May 2023.