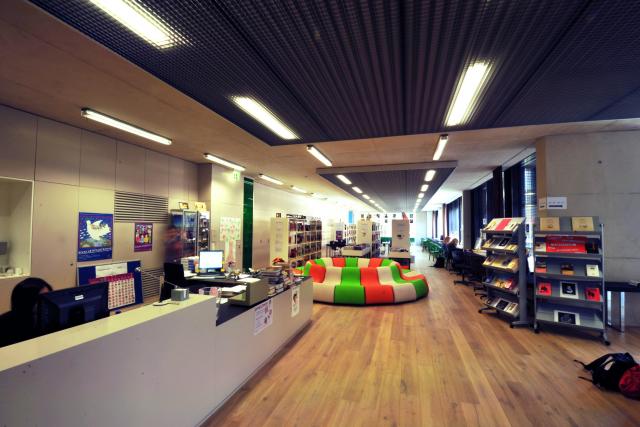 Our secondary library welcomes students for moments around reading and researches.
Read more
The Secondary School library contains over 18 000 works in 15 languages, comics, CDs and DVDs in most of the taught languages, 16 computer stations, print magazines, and two large electronic tablets for accessing digital newspapers.
The library's holdings are listed in a digital catalogue which can be accessed off-site by going to the BNL website. (link www.bnl.lu)
Incorporated into the library's physical design is a work area with 10 computer stations and a projector and whiteboard for teachers' use.
The library helps organize and host literary events, author talks, and activities designed in collaboration with the teachers.  Additionally, the library has available resources for the BAC and Pre-BAC.
Each student may borrow up to 3 books for a maximum period of 3 weeks. Students are welcome to use the library spaces for study or for some relaxing reading.