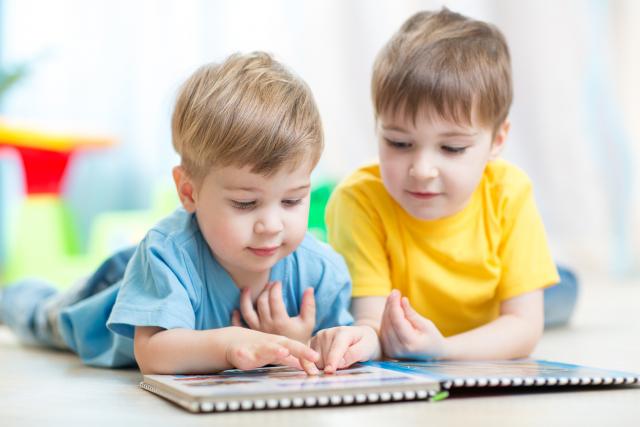 In the Nursery School
The Nursery School classes visit the library regularly with their teachers. During each visit, students may listen to stories read by the teacher or a parent volunteer and may check out two books to take home.
The library holds a collection of 5000 books for the Nursery School students in all the languages represented at the school: English, French, German, Italian, Greek, Danish, Czech, Hungarian, Slovenian, Slovakian, Irish, Maltese, Romanian, and Croatian.