On classes side ...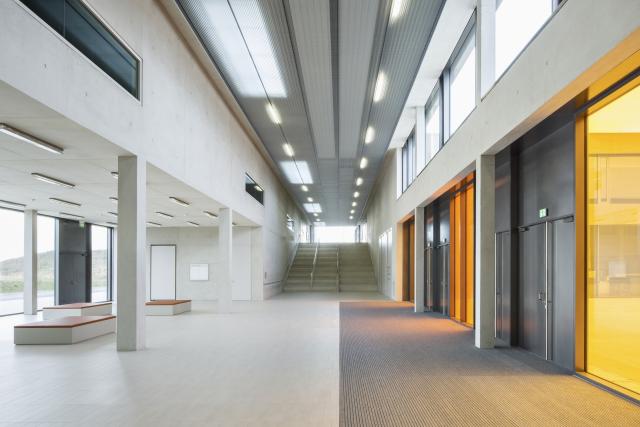 The European School Luxembourg II takes advantage of numerous buildings and spaces that offer the students optimal conditions for learning and growth.
In addition to buildings designed specifically for each school cycle, there are a number of shared facilities and resources :
Canteens and dining halls for the primary and secondary students as well as for the staff;
A cafeteria for the secondary students;
A large auditorium which can also serve as an examination hall;
A large hall in the administration building decorated with murals by Paul Kirps, it also includes seating and relaxation areas in the reception area;
Three large playgrounds, each one designed for the needs of a specific age group, and an outdoor sculpture by Martine Feinel and Jean Bechameil;
Computers with projectors in 243 of the classrooms;
A pedagogical garden;
Two pedagogical kitchens.