School everyday
The Recycled Orchestra Project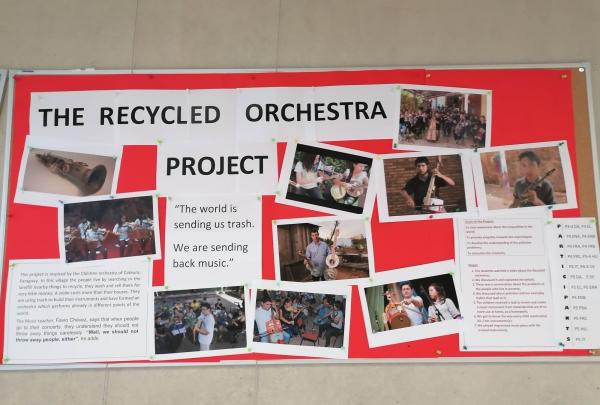 Exhibition of music instruments made by the primary student of P4 & P5.
From 8 to 21st March 2023
The "Recycled instruments project" is inspired by the Children orchestra of Cateura, Paraguay, who play  instruments made by trash. The students learned about this orchestra by watching a video and then invented and created themselves music instruments, using materials of no more use from their homes.
The project was aiming to stimulate the empathy, creativity and environment awareness. 
Thank you to Mrs Simona GENKOVA for this wonderful project.
Origin of the project - More pictures