School everyday
Jonk Fuerscher - Young researchers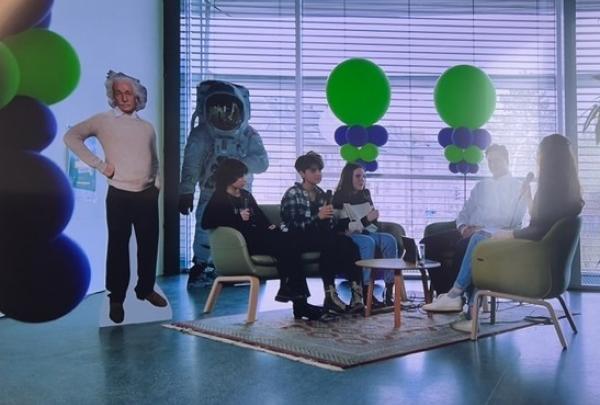 On Friday 17 and Saturday 18 March 2023, at the 52nd Jonk Fuerscher national competition at the Forum Campus Geesseknäppchen, 73 participants, aged 11 to 21, presented their 50 projects - covering fields as varied as biology, chemistry or computer science and engineering - to the members of the jury.
Rebecca Kranjec, Margherita Cardini and Guilia Viaggi -3 students for from our school (S4ITA ) presented their "Mask Mission".
Their project was about recycling and reusing masks to build a plant greenhouse.
After tests on temperature, rain, wind and bacterial cultures, they proved to the jury that plants can grow healthy in a mask greenhouse.
Their prize: a trip to Brussels to participate in the "Mobisciences Belgium" conference
Vidéo de presentation sur leur projet