School everyday
Public Speaking and Debating in Lux 2
Munich Model United Nations
A team of 13 students represented EELux 2 from the 15th to the 19th of November at the Model United Nations conference in Munich, which has participants from 28 schools in Europe. The event allows the student to participate in a mock United Nations conference by representing the political, social and economic views of a particular country.
Our students represented Japan and the Republic of Korea. The theme of the event was regionalism and nationalism and the students had to prepare research papers on wide-ranging issues including: measures to assure security for Syrian civilians trapped in the conflict, the situation of the South-China sea, the role of microcredits in promoting economic development, protection of journalists worldwide and measures to ensure a worldwide extradictory system. The challenges faced by the participants are very similar to the ones faced by delegates in the UN. They needed to be well researched, communicate effectively, collaborate and improvise, negotiate, argue their points convincingly and take a stance on pertinent issues.
The conference promotes human interaction and awareness of real world issues. It was an engaging and memorable experience which hopefully will encourage the participants to make a positive difference in the world.
Two more teams of debaters are preparing for the Model United Nations in Brussels in February and the Model European Council event, which will be held in Alicante in March.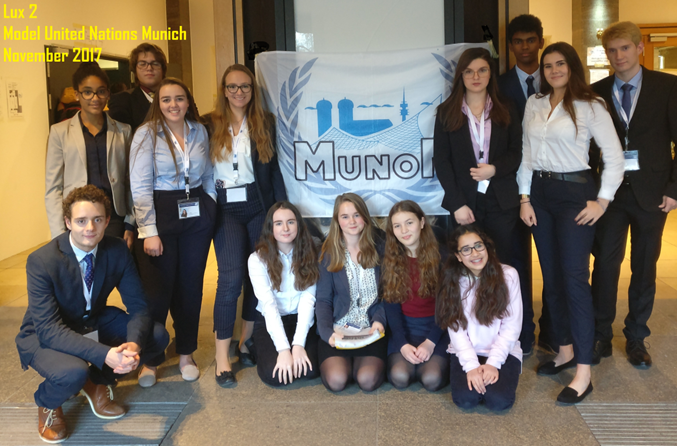 MEP conference Luxembourg
Congratulations to three of our students who have been assigned leadership posts for the Luxembourg MEP event later in the year. Surya Selvaraj has been appointed as Conference Manager responsible for language and content while Theodor Stabile and Jan Rodin have been appointed as co-presidents.