School everyday
Juvenes Translatores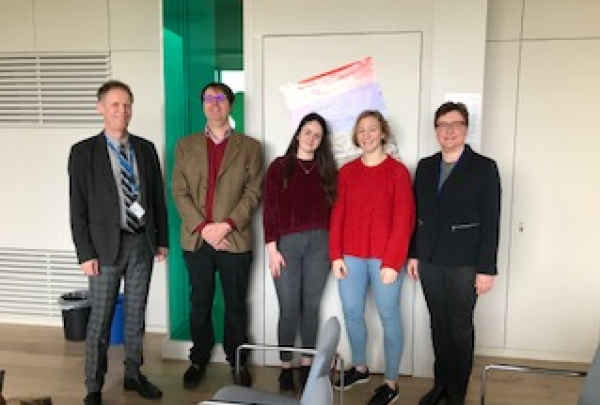 We are pleased to announce that two of our S7 students, Miriam PALAI (S7ITB) and Pina ROMIH (S7FRB) participated in the Juvenes Translatores translation contest on 21st November 2019 organized since 2007 by the European Commission and that both achieved very good performances.
Pinah ROMIH received a special mention for her excellent translation from Slovenian into French.
Miram PALAI who translated from French into Italian is the winner of the contest for Luxembourg! The Commission's translators particularly underlined the accuracy, fluidity and creativity of her translation. Miriam will also have the opportunity to travel to Brussels from 6 to 8 April 2020 to participate in a series of events such as meetings with the Juvenes Translatores team and to meet translators in their work at the Commission.
Mr GALLUS from the European Commission came to our school on Thursday 30th November 2020 to meet the students and to award a prize to both of them.
The Secretary General, on behalf of the Board of Governors of the European Schools wishes to congratulate Miriam and Pina for their outstanding performances and wishes them all the best in their future endeavours