School everyday
Art Prize for a student of the European School Luxembourg II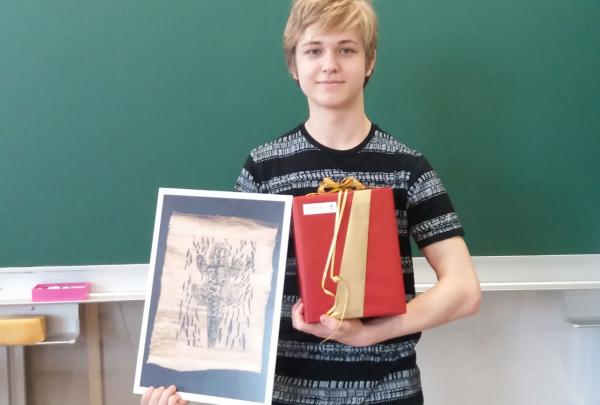 Franek NICZEWSKI, a student of class S5DEA, won the Luxembourgish Art Prize awarded to pupils between 12 and 15 years old. He took part in the exhibition "Young Art Under Ground" in the SPUEKEESS art gallery and presented a picture in the linocut technique.
He won the prize for the best artistic individual work. The exhibition, in which many Luxembourgish schools participate with artworks of their students, can be viewed in the gallery "AM TUNNEL" in Luxembourg-City.
Congratulations to Franek for this fine distinction.